Professional Carpet Cleaning Services Since 1994
Welcome to Brothers Carpet Cleaning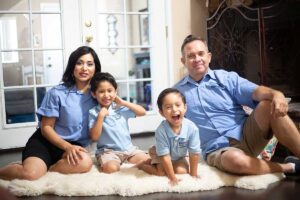 Brothers Carpet Cleaning has been in operation since 1994 and services the whole San Diego area. We specialize in all carpet and upholstery cleaning needs, and work to make sure your carpet is looking as good as new.
Our effective carpet cleaning service can easily remove stains, pet urine, and bad smells from both natural and synthetic fibers. The steam-cleaning unit produces temperatures up to 240 degrees, which sterilizes the carpet and kills any harmful bacteria.
We also offer a range of other services, including flood damage repair and stone restoration. Our nearly 30 years of experience mean we happily work with all fibers and stone surfaces, and have a wealth of knowledge to draw upon in order to get the job done right.
Brothers Carpet Cleaning is here to get your carpet, upholstery, or tile back to its original condition. Call us on 619-279-7357 for your free quote and to see how we can help.